Spectra provides a Multi Buttons block that allows you to add multiple buttons within a single section. Further, you can individually style these buttons, while keeping them grouped in one block at the same time.
In addition, you can add any number of buttons, each with different colors, shapes, sizes, borders, hover colors, and typography. Have a look at the demo here.

These are key features of Multi Buttons block:
Multiple Buttons
Individual Styling Options
Individual Button Control
Hover color options
Responsive Support
Buttons Block Settings
Firstly, you can set how your whole buttons block will look. Thus, under the \"General\" options, you will find the following settings:
Alignment: choose between None, Left, Center, or Right;
Spacing: set the Gap Between Buttons;
Stack on: choose a breakpoint on which you wish to stack the buttons: Desktop, Tablet, or Mobile. By default, buttons will display inline on all devices;
Typography: set the Font Family and Font Weight for all your buttons within the block.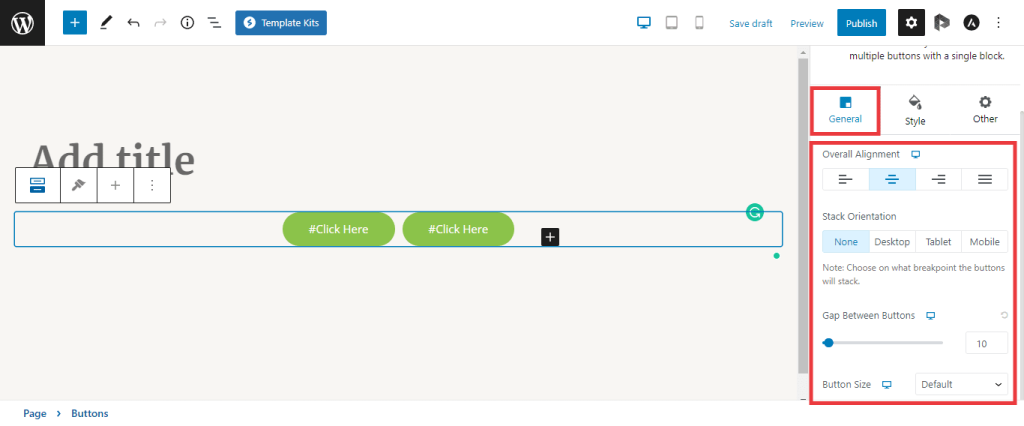 Individual Button Settings
Once you click on the Buttons block, you can add as many individual buttons as you need. Similar to adding any other block, add buttons by clicking the "+" icon within the Buttons block.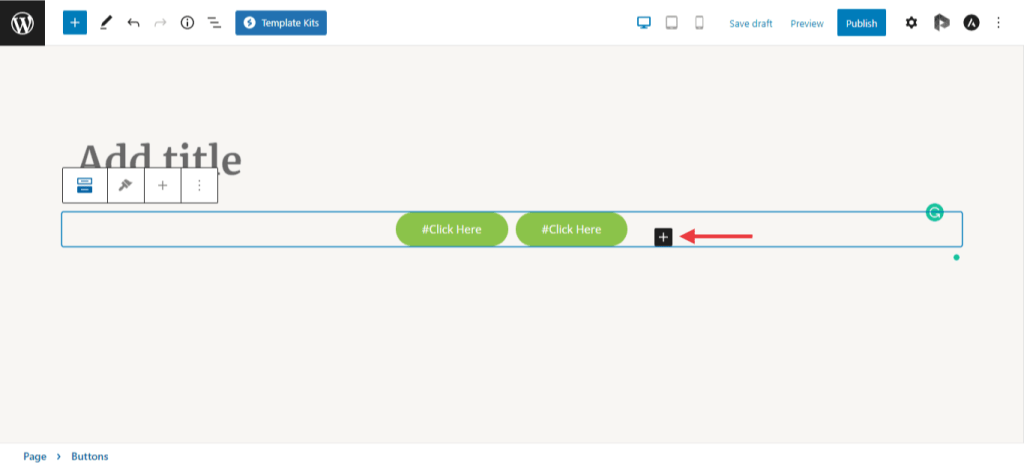 Individual Button Styling Options
The individual button can be customized completely. Below are the options under each button setting tab –
Link
Inherit from the Theme
Button Icon
Color Settings
Top and Bottom Padding
Left and Right Padding
Border Style
Border Thickness
Rounded Corners
Font Size
Line Height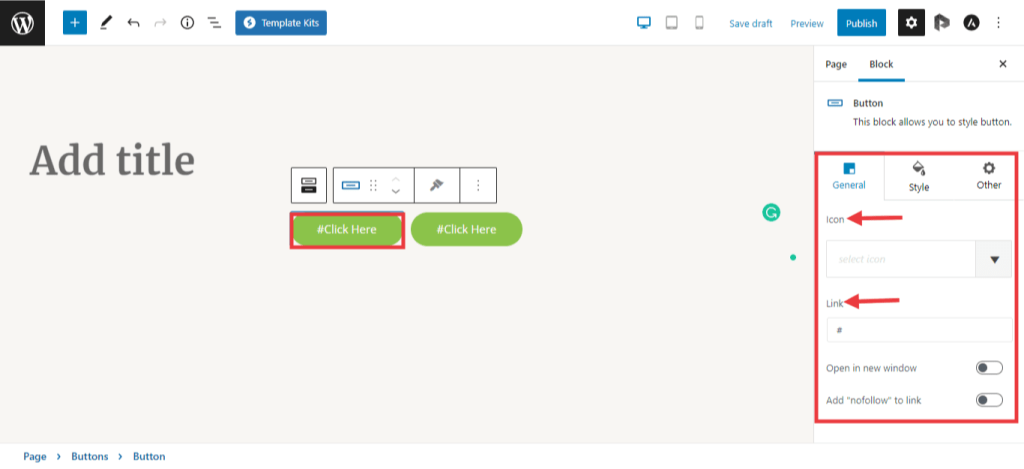 Under the 'Style' tab, you can set the button's typography, border, box shadow, and background color.