Spectra Pro is a plugin that extends the free Spectra Plugin and adds more features to it.
Note:
Make sure you have the Spectra (plugin) installed and activated before starting the license activation. Here's an article on how to install and activate the
Spectra Pro
if you need further details on this.
To activate your Spectra PRO, you can follow these steps:
Step 1 – Please visit our Store to get your license key. Please log in and navigate to the Account > Licenses page.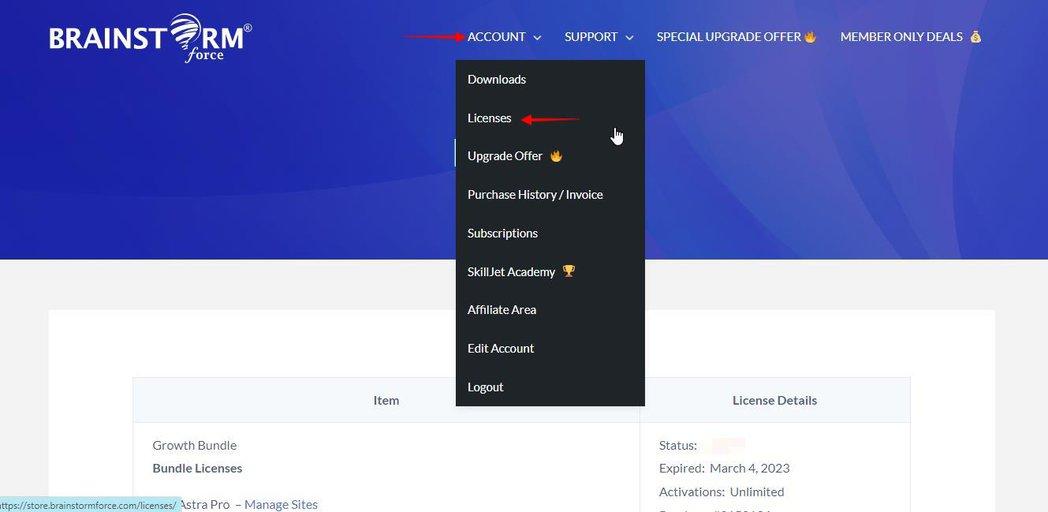 Step 2: Copy your Spectra license key.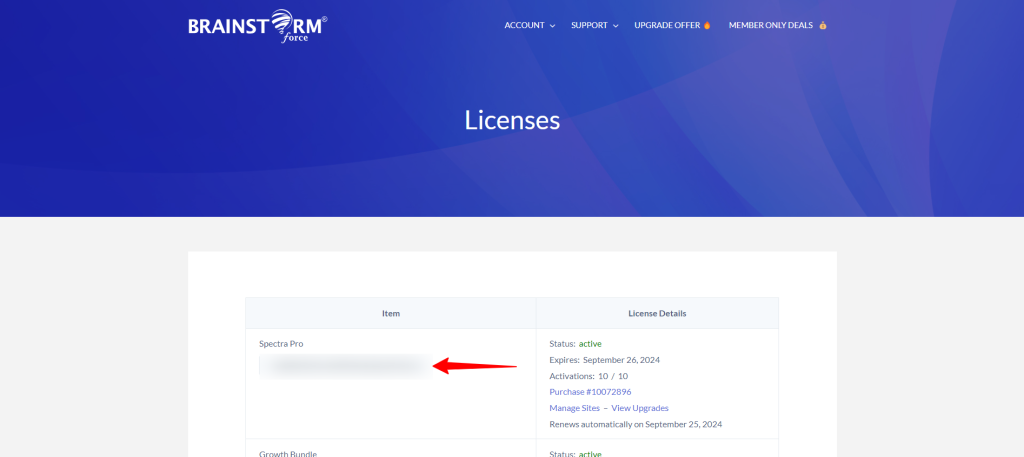 Step 3 – Then, navigate to WordPress Dashboard > Spectra > Settings.
Step 4 – On the settings page, scroll down until you see Your License section. Paste your Spectra Pro license key to the Your License section. Click the "Activate" button.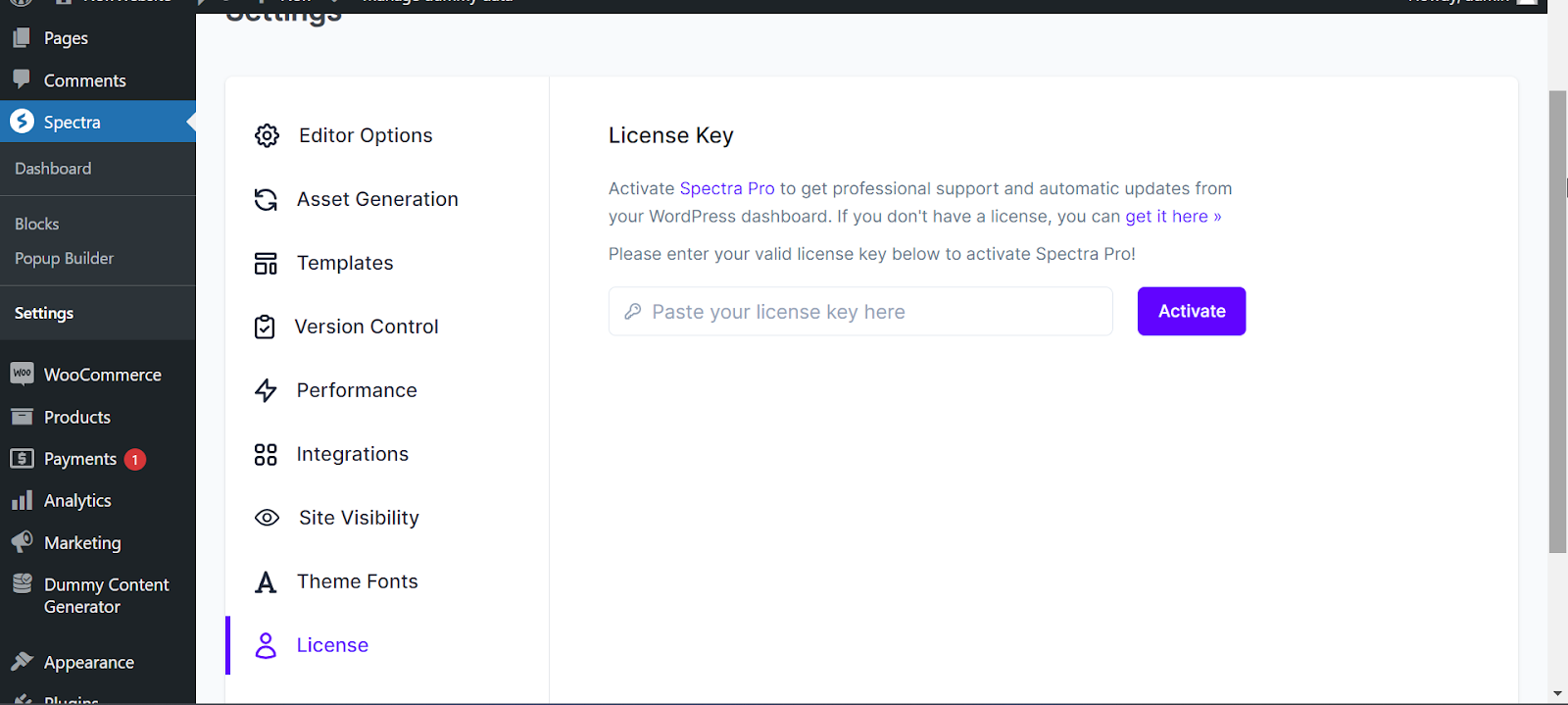 Once the license is activated, you will see the Licence Activation message on the top right corner of the page.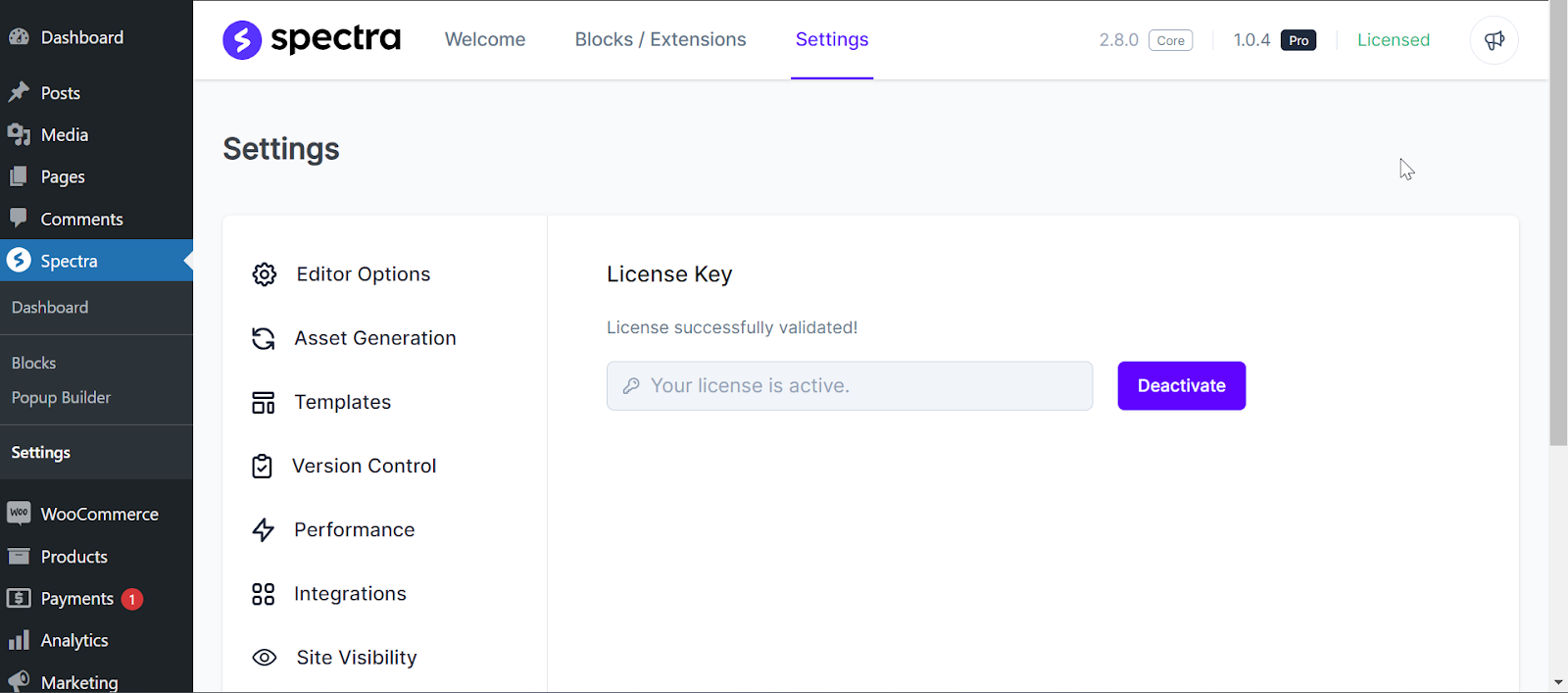 That's it. Your Spectra Pro license is now activated.
Frequently Asked Questions