Are you using Spectra's CSS File Generation feature and not able to enable it? One of the reasons why you can't do so is file permission.
Let's see what this means and how you can fix it –
What Is File Permission?
File permissions allow WordPress to manage files and folders of plugins/themes on the server. When WordPress has required file permission it can easily read, write or execute certain functions. Read more about file permissions here.
While using Spectra's CSS File Generation option, WordPress needs valid permission. If it does not have it, the feature will not work on your website.
Now let's understand how to set valid file permission –
Change File Permission in WordPress with FTP
Step 1 – Connect to your website using FTP.
Step 2 – From root folder of your website, go to wp-content > uploads > uag-plugin.
Step 3 – Right click on the uag-plugin and click on 'Properties'. This will open a box where you can update file permission.
Step 4 – In Permissions section, enter 755 in the octal field. Click on 'OK'.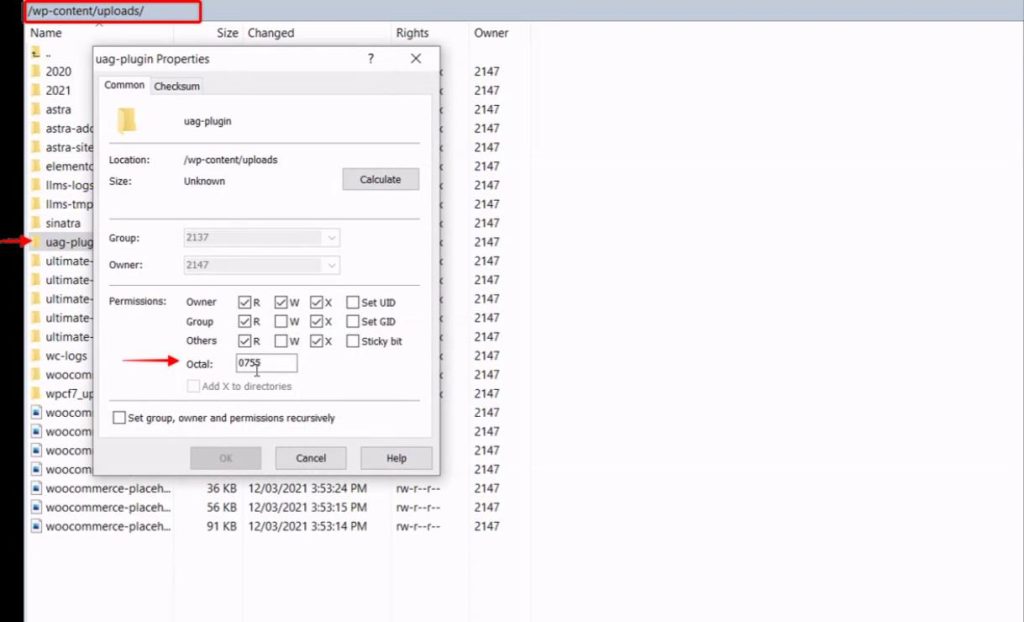 Done!
Now head to WordPress dashboard, visit Settings > Spectra > CSS File Permission. Try enabling option.