Headings play an important role on a website. The more attractive your heading looks, the more attention you'll be grabbing on to it.
The Spectra provides stunning options with the Heading Block. You can customize your headings, add a sub-heading, use a separator and customize them completely.
Have a look at the stunning demo here. In this article, you will see some essential features of this block.
Key features of the Spectra Heading Block
Add heading, sub-heading.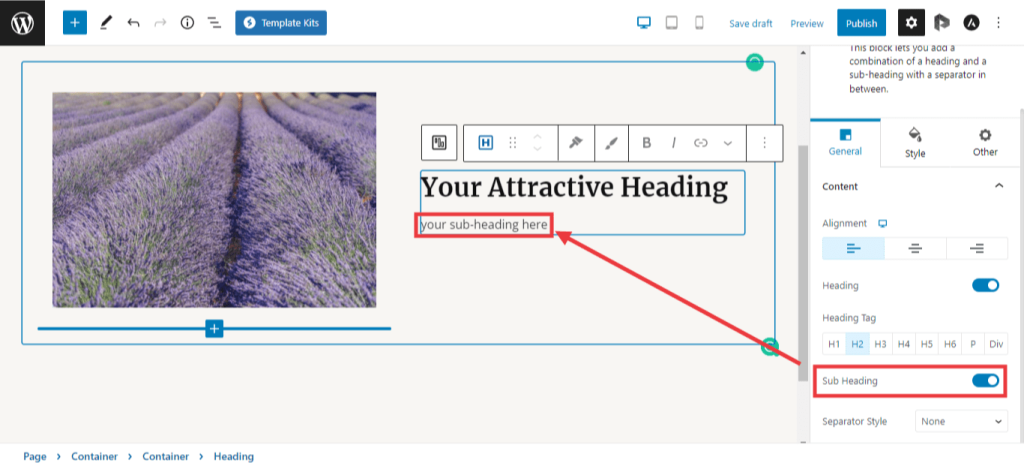 Add a separator between heading and subheading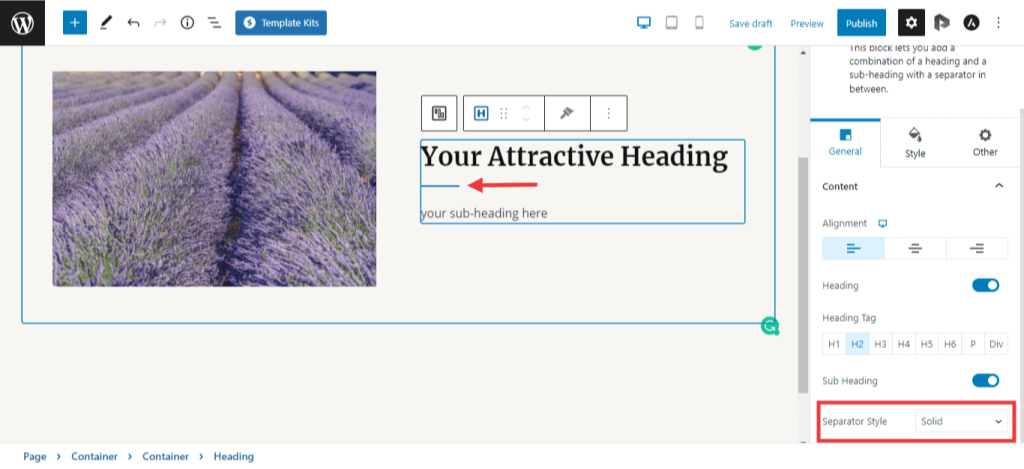 Add Gradient to Headings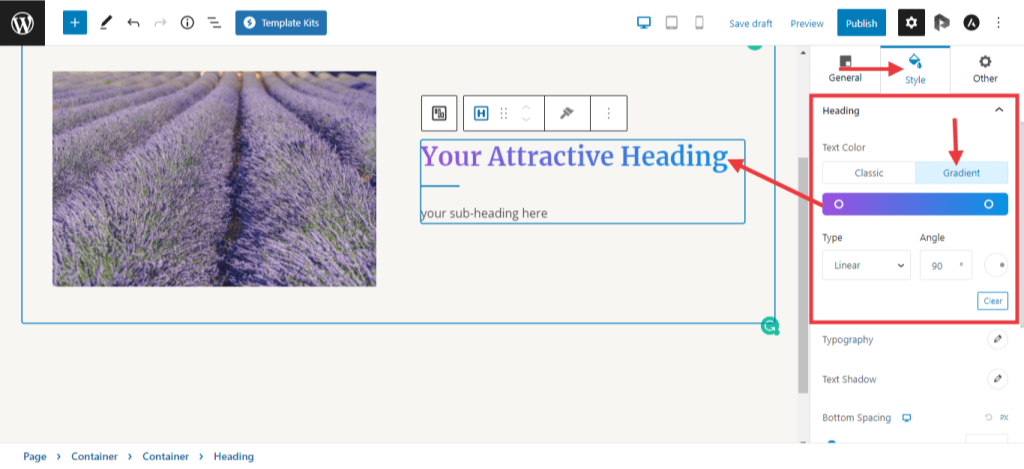 Add text-shadow to headings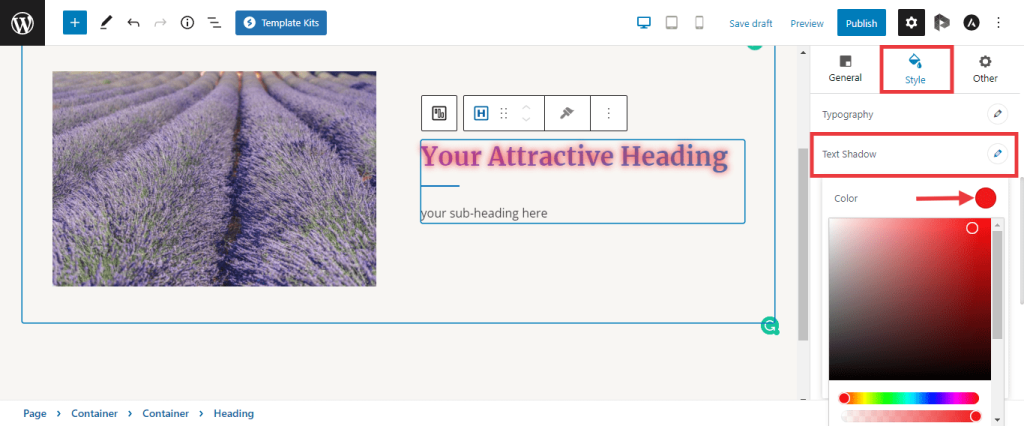 Add Background to Heading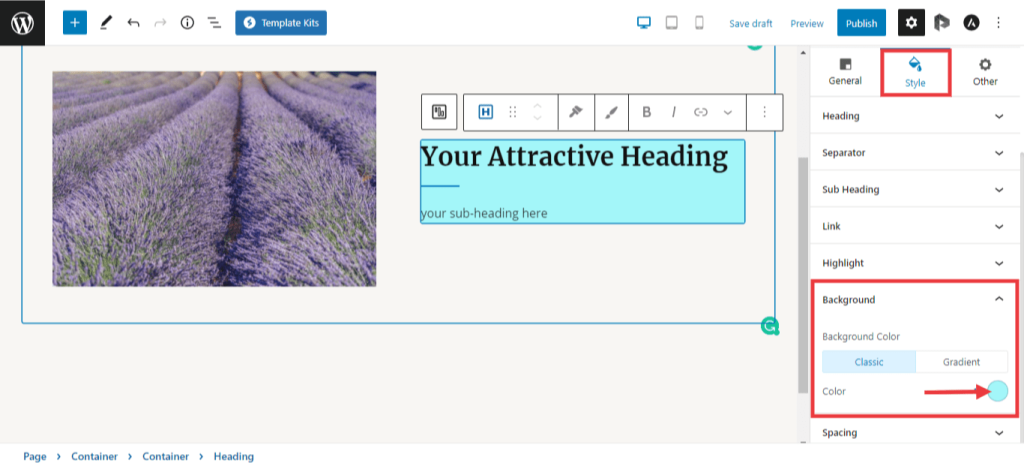 Customize the Separator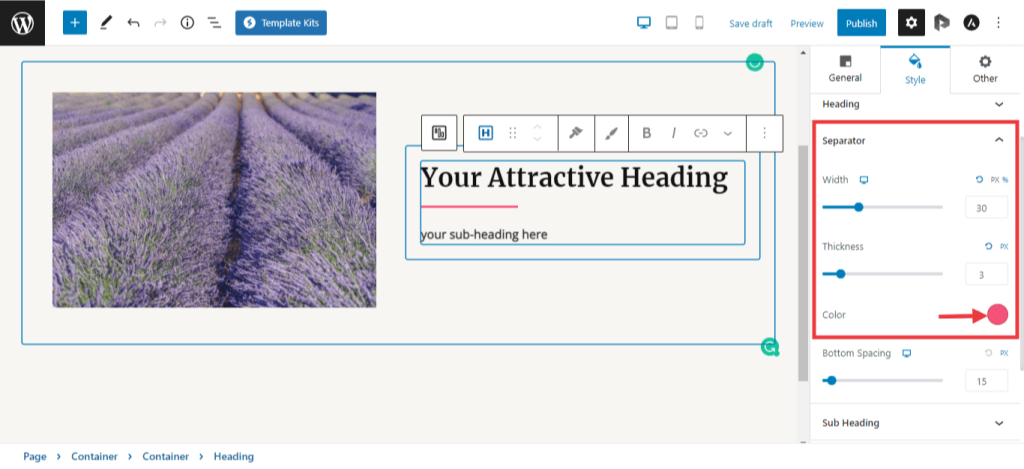 Highlight heading and subheading
You can highlight both heading and subheading. By selecting the text, you can see the \'Highlight Text\' icon. After clicking that icon, navigate to \'Highlight\' tab under Style options on the right side of the block editor. There you can set the text color and background color of your choice.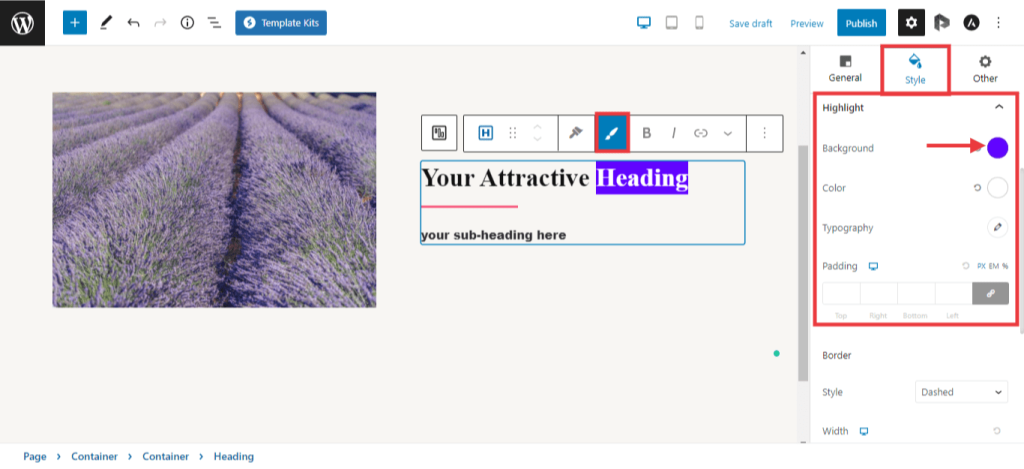 Add Links to heading and subheading
By selecting the text, you can see the link icon to add hyperlinks. Once you add the hyperlinks to the text, navigate to the \'Link\' tab under style options. You can set the hyperlink color and hover color here.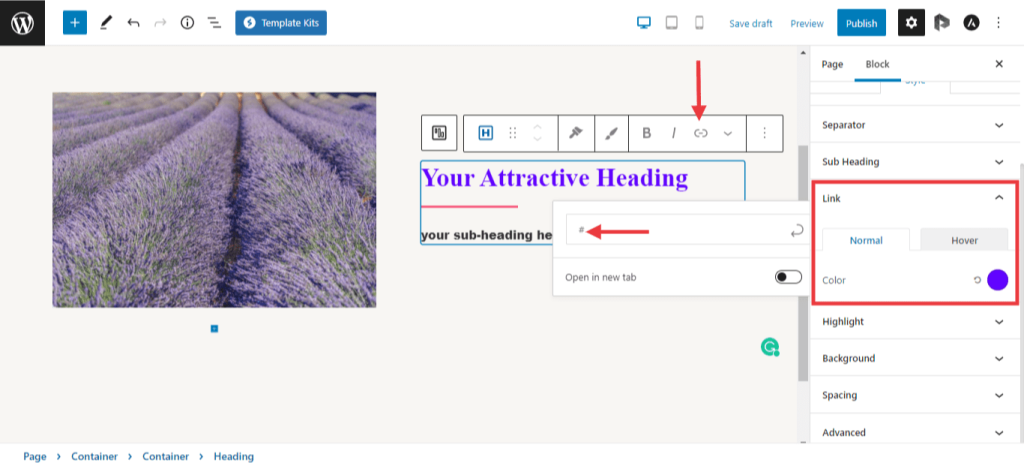 Typography and Color options for Heading, Subheading
Typography tab offers options to set a custom font size and font weight for the heading and subheading. Under the 'Style' tab, you will find separate typography tabs for both heading and sub-heading. You can set different typography styles for heading and sub-heading.
Typography and Color option for Heading: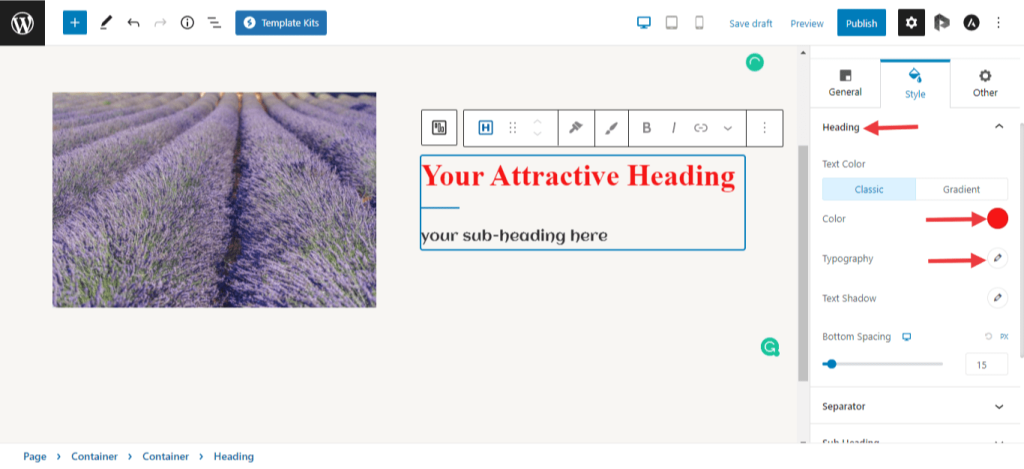 Typography and Color option for subheading: