The purpose of this document is to provide guidance on how to utilize the Custom Navigation feature to navigate the slider. With the availability of classes to navigate the slider, users can leverage this feature to create navigation links using any block of their choice.
Use of Slider Block in Spectra
This slider is a great slider module that you can use to showcase images, display some text, and also you can put a CTA on it. For this reason, it can be a quick way to create a hero slider. You also have customization options, like setting the typography, colors, or style of your text. The slider has the option to set a slider background image, where you can adjust the size of the image.
How to use Slider block?
First, make sure you have installed and activated the Spectra plugin.
To insert the Slider block, click the Toggle block inserter + icon and look for the Slider block.
Note:
You must have the Spectra Pro installed and activated in order to use the Custom Navigation feature.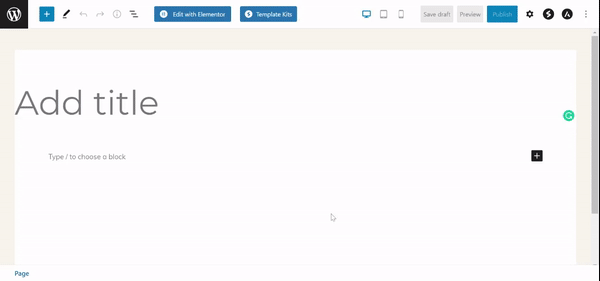 Custom Navigation in Slider Module
The Custom Navigation option will help user to create their own custom-styled navigation buttons/icons to navigate the slider. You can use slider-************-prev and slider-************-next classes (although these class names may differ in your particular scenario) to create custom links to navigate the slider.
To gain a more comprehensive understanding of this functionality, it is recommended to view the accompanying video.